Open‐air Tea Tasting Experience in Tokyo | 野外 日本茶テイスティング体験 @東京
November 12 @ 10:00 AM

-

11:30 AM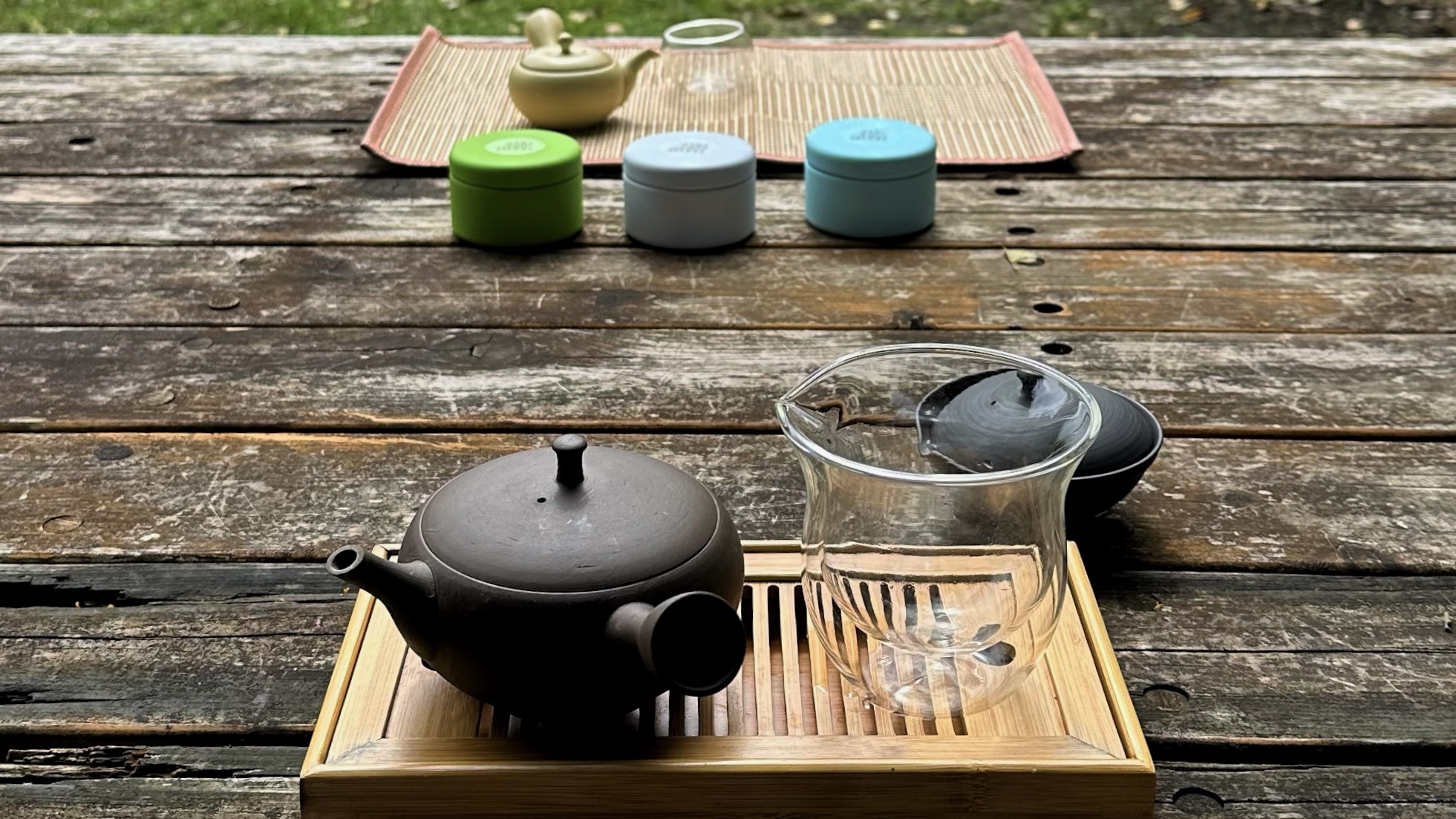 日本語は↓にあります。
Join our relaxing, interactive, and informative Japanese tea tasting experience held right next to the Ghibli Museum in Inokashira Park, which also has lots of other attractions.
Overview:
During this experience, we will try different types of premium teas sourced directly from our tea artisan friends and hear the stories behind each tea. We will also explore what makes Japanese tea so unique and how to better appreciate different types of tea more through specific brewing techniques. This is a shared group experience for 1-3 guests.
What to expect from this experience:
Tasting 3 types of premium Japanese teas
Interactive Japanese tea education
Duration:
Approx. 90 minutes
Language:
English and Japanese
¥3,000 yen / person 
Booking Request
Details
Meeting time:
10 minutes before the experience starts. Please be on time, our session will still begin at the designated start time. Please message us if you are late.
Meeting point:
At the entrance gate of the Ghibli Museum in Inokashira Park. A Totoro sits at the reception desk.
How to get there:
Check out the website of the Ghibli Museum.
https://www.ghibli-museum.jp/en/hours-and-directions/
Payment options:
PayPal and credit cards are available. We ask for payment in advance of the experience and will email you an invoice later. Please message us if either option is not available for you.
Cancelation:
Please message us to cancel this event. Guests will receive a full refund with 24 hours notice of cancellation. Guests will also receive a full refund or be offered a different date in case of operator cancellation due to weather or other unforeseen circumstances. No-shows will be charged the full price.
Important notes:
This experience requires good weather. We will message you at around 3 pm the day before the experience. If it's canceled due to poor weather, you will be offered a different date or a full refund.
To attend this experience, please make sure you are not in a period of self-quarantine and you do not have a fever or any other symptoms of COVID-19.
Please note that some email services may sort our emails as spam. We recommend adding our email address hello@teacuptrip.com to your list of trusted addresses or checking your spam box regularly. If you have any problems, please message Akito via email or Instagram @eswakito.
井の頭公園の中にあるジブリ美術館のとなりで、日本茶について一緒に学びながらまったりとテイスティングする体験です。
概要
お茶作りの匠から直接仕入れたお茶を、その個性に合わせた淹れ方で味わいながら、日本茶とは何か、お茶の種類の違いなどを一緒に学んでいきます。また、個別のお茶や作り手のこともご紹介します。参加される方に応じて英語・日本語で進めますのでお気軽にご参加ください。1〜3名向けの小さなお茶会です。
内容
時間:
約90分
言語:
英語・日本語
お一人 3,000円
ご興味がある方はメールか、インスタグラム @eswakitoのDMでご連絡ください。
詳細
集合時間:
開始10分前に集合場所にお越しください。セッションは指定された開始時刻に開始しますので、時間厳守でお願いします。遅刻される場合はご連絡ください。
集合場所:
At the entrance gate of the Ghibli Museum in Inokashira Park. A Totoro sits at the reception desk.
アクセス:
ジブリ美術館のサイトでご確認ください。
https://www.ghibli-museum.jp/en/hours-and-directions/
お支払い方法:
クレジットカード、PayPalがご利用いただけます。事前のお支払いをお願いしております。どちらも利用できない場合はメッセージください。
キャンセルについて:
キャンセルの際は事前にご連絡ください。開始24時間前までにご連絡いただければ全額払い戻しします。また、雨天など不測の事態により中止になる場合は、全額払い戻しか別日でのご参加の希望を伺います。ご連絡がなくキャンセルされる場合は全額お支払いとなりますのでご了承ください。
重要事項
悪天候の場合はキャンセルとなります。前日の15時頃にご連絡します。
新型コロナウィルスの自粛期間中の方、発熱など新型コロナウィルスの症状がある方はご参加いただけません。
お使いのメールサービスによっては、当サイトからお送りするメールが迷惑メールフォルダに受信されている可能性がございます。お手数ですが、hello@teacuptrip.comを信頼できるアドレスとして設定いただくか、迷惑メールフォルダを随時ご確認ください。何か問題があればAkito宛にメールかインスタグラム @eswakitoでお気軽にお問合せください。