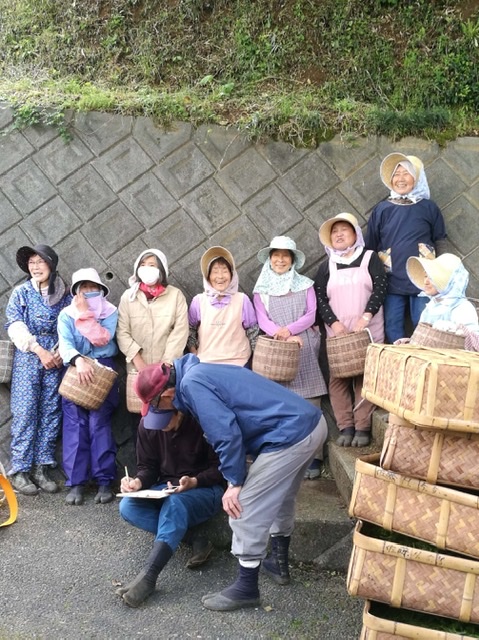 Through our Japanese Tea Experiences, we want to make people around the world enthusiastic about Japanese tea.
As locals, we have developed deep relationships with tea farmers and growers and insight of the Tea industry and culture.
We can't think of a better way to share our passion and knowledge than to take you with us during our tours and experience. Our role is to ignite the love for tea, that's already in you.
Currently, the Japanese tea market is in decline due to severe aging issues among tea farmers and a plunge in tea leaf prices. We feel we have a responsibility to spread awareness and support the local farms to make sure that this tradition continues for the next generation.
We hope our activities could stimulate the Japanese tea industry, and also encourages especially those artisans who carefully make their own tea with skill.
Thank you for supporting us!
Minimal
Being minimal, caring about small farms and enjoy tea with a little cup.
Connection
Connecting people around the world with tea. 
Hokkori
Feeling hokkori, which means relaxed, warm, and comfortable.
Founder, Japanese Tea Instructor
Akito grew up surrounded by tea and tea farms in Shizuoka.
His family owns a small tea farm next to their house, and it was his playground when he was a kid.
His grandparents were tea farmers. His father worked for an agricultural association. His mother is from Chamachi (Tea Town in Japanese) with more than 100 tea-related places.
After studying in Osaka and California, Akito started working for NTT docomo, the largest mobile carrier in Japan. He worked for the company for 13 years as an online marketer and international business developer. Akito decided to leave his job to pursue his dream of spreading the beauty of Japanese tea and his hometown Shizuoka to the world.
To deepen his knowledge on tea, Akito visited tea farmers and tea masters in Shizuoka and Kyoto. Through the process, he realized that it is hard for people, especially foreigners, to visit beautiful tea farms and learn about tea. It is difficult because farms are privately owned, the farmers are busy, and they often don't speak English. To solve the problem and pursue his dream, He started Tea Farm Tours in 2018.